Transforming Dentistry: The Evolution of Artificial Intelligence in Oral Healthcare
Contents

Technological advancements brought by the digital age have led to radical changes in the healthcare sector. This transformation highlights the increasing significance and impact of artificial intelligence (AI) in the field of dentistry. In addition to traditional dental practices, the integration of AI-supported systems is bringing about a revolutionary transformation in oral healthcare.


Artificial intelligence technologies offer incredible precision and accuracy in dental imaging. Their capability to provide much more detailed and accurate results compared to traditional X-rays or imaging methods aids dentists in making accurate diagnoses and formulating effective treatment plans. AI-supported imaging systems optimize treatment processes by detecting even the issues that are difficult to notice at an early stage.


AI plays a significant role in creating personalized treatment plans for patients. By analyzing data such as patients' genetic characteristics, medical history, and current conditions, it provides dentists with optimized treatment plans for each patient. This increases the success rate of treatment processes and ensures patients achieve more effective results.


AI-supported systems interact with patients through virtual consultations, providing instant assistance. These systems, offering remote access, aid patients in becoming more aware of dental health issues and acquiring necessary information. By overcoming geographical limitations, they enable everyone to access better dental health, reducing disparities in healthcare services.

Artificial intelligence plays a significant role in enhancing patients' dental care experience. AI-supported systems in areas such as appointment scheduling, reminders, providing information about treatment processes, and communication with dentists personalize the experience for patients, offering a more satisfying process.


AI-supported systems aid in the early detection of oral health issues, helping to prevent serious problems. Early diagnosis allows for less invasive treatments while taking a crucial step toward long-term healthy oral conditions. AI analyzes specific risk factors, enabling patients to take better preventive measures.
The artificial intelligence technologies in this field provide an essential tool for dentists in analyzing data related to oral health. For instance, data such as a patient's previous dental x-rays or treatment history can be examined by AI algorithms to make predictions about potential risk factors or future emerging issues. This facilitates more effective preventive care for patients, preventing serious problems from occurring.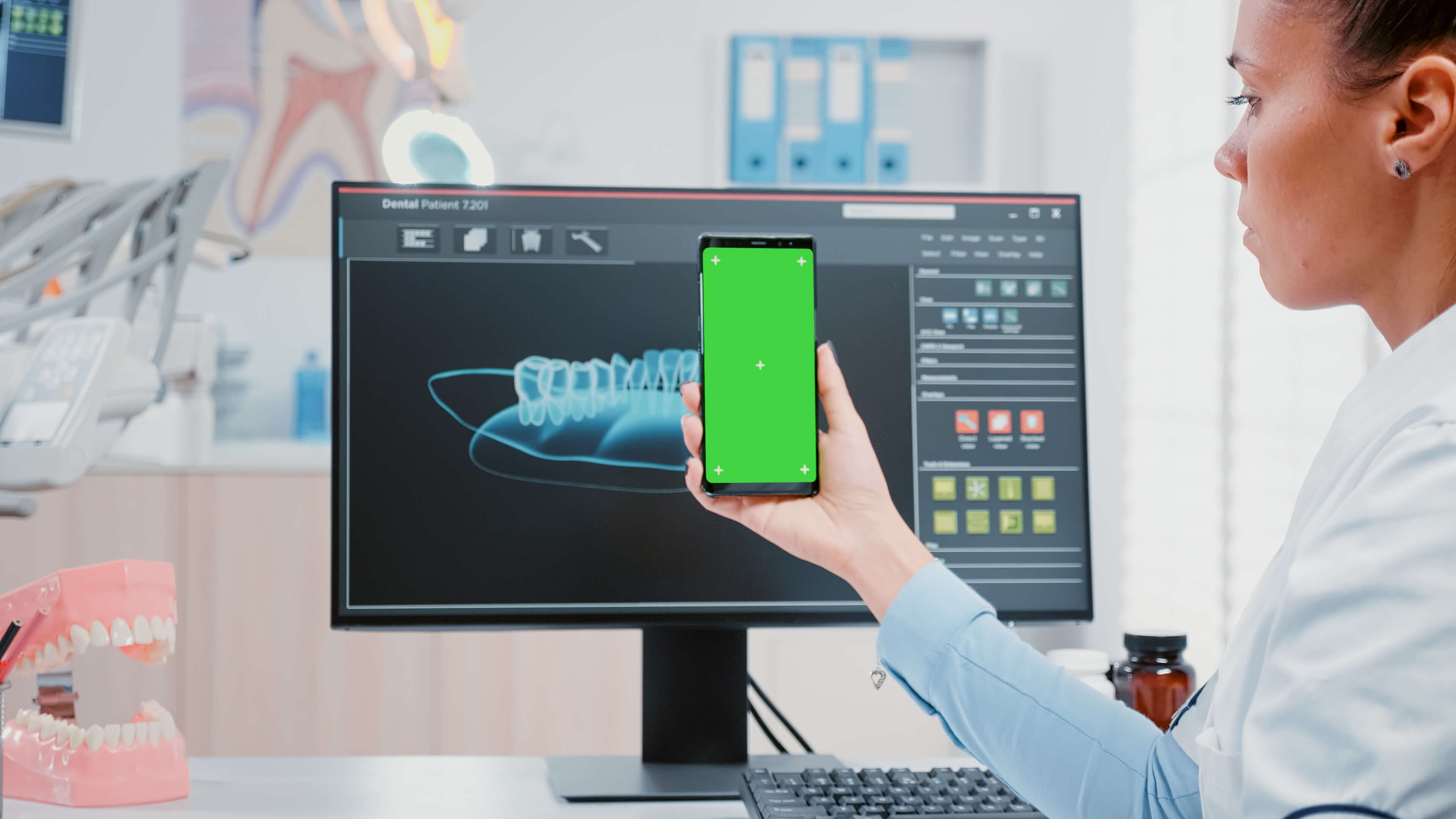 AI algorithms undergo a continuous learning process by analyzing large amounts of data. This process ensures more precision and effectiveness in systems while providing higher accuracy in future treatment plans and diagnoses. Particularly, AI-supported systems analyzing past medical cases and offering better treatment recommendations in similar situations provide crucial guidance for dentists.
The data analysis capabilities of artificial intelligence can create personalized health profiles by evaluating factors such as patients' genetic characteristics, dietary habits, oral hygiene practices, and other health records. These profiles facilitate the delivery of personalized care plans, leading to more effective and predictable outcomes.

Artificial intelligence plays a significant role in the education and professional development of dentists. AI-supported educational materials and simulations assist dentists in improving their practical skills and adapting to new technologies. Additionally, AI-supported educational programs serve as an effective tool to teach industry innovations and the latest technologies.


Ethical and security issues become crucial when artificial intelligence applications are used in the healthcare sector. Specifically, concerns about the security of patients' personal data, data privacy, and the transparency of decisions made by artificial intelligence should be taken into account. Therefore, adherence to ethical standards during the development and usage of AI applications is of great importance.


Artificial intelligence can also play a significant role in educating and raising awareness among patients. AI-powered platforms can assist patients in gaining more information about dental health and developing personal care habits. Such applications can also provide practical information such as appointment reminders and brushing techniques, contributing to patients' better oral health.


In the future, further integration and development of AI-supported systems in the field of dentistry are expected. Particularly, advancements in deep learning and machine learning techniques will result in more precise diagnoses and more effective and personalized treatment processes. Moreover, reducing costs and increasing access to wider populations are among the expected trends of these technologies.


Artificial intelligence is causing a significant transformation in the field of dentistry. Data analysis, treatment planning, patient education, and expectations for the future hold significant places for AI applications. However, ethical and security considerations must be taken into account during the development and implementation of these technologies. In the future, with further advancements in AI-supported systems, dental practices will become more effective, accessible, and personalized.